EFMA Mariehamn Airport - in early years
Contents: Sea airport. Land airport 1937- map/air-photo. History. Old Photos. NDB-beacons. Links.
In this webpage we have collected some early maps and photos from Mariehamn airport, and a text on its history. Material from FlightForum.fi, Finavaia.fi, and a book on Mariehamn's history.

Fig. 1. At first there was a sea airport in Mariehamn, in its eastern harbour at island Lilla Holmen.
The earliest air traffic service to Mariehamn was in 1928, with a Junkers F-13. At that time there were sea airports in Stockholm/Lindarängen, and Turku/Ruissalo, and Helsinki/Katajanokka.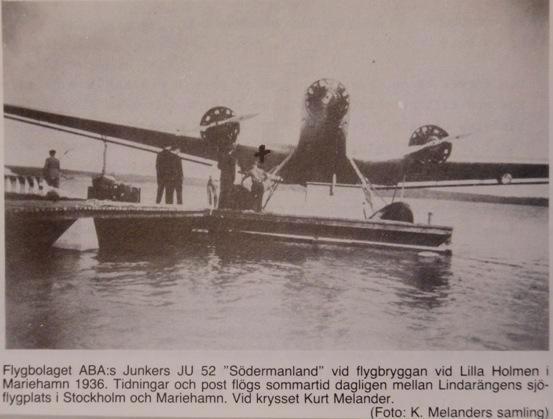 Photo from a book on "Mail service in Åland during 350 years" (in Swedish) by Jari Karhu, Torsten Wikstrand, 1988.

Around 1936, the first land airports were built in Finland and in Sweden; Turku/Artukainen 1935, Stockholm/Bromma 1936, Helsingfors/Malmi 1936. Then, Mariehamn too needed a land airport and its construction started in 1937, a few chilometres west of the town. It had grass field - very common in those years - and air services started in 1940 with aircrafts DC-2 and Junkers Ju-52.
Maps and air photo from time of construction, around 1937
Fig. 2. Map showing the air field a few chilometre west of town center, copy via Pekka Paajasen, FlightForum.fi
Small circles indicate the outline of the field area: rajamerkki = border-mark (lamps?)
The landing area had size 500 x 310 m.
Arrow with text: "1 km kallio kork 68 m" = 1 km hill height 68 m (=air beacon's altitude!).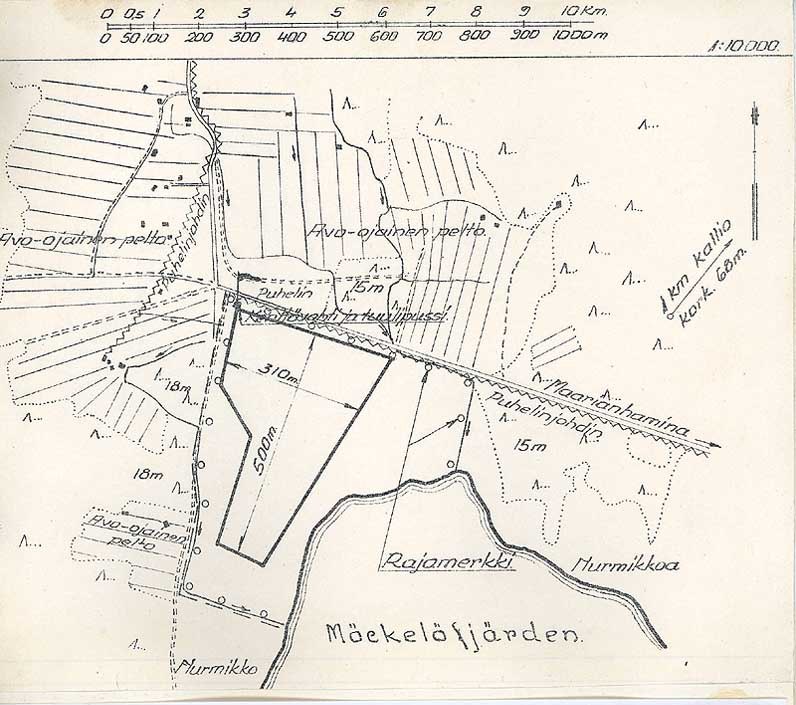 Fig. 3. Aerial photograph of the field in an early stage, 1 July 1938. No buildings by that time!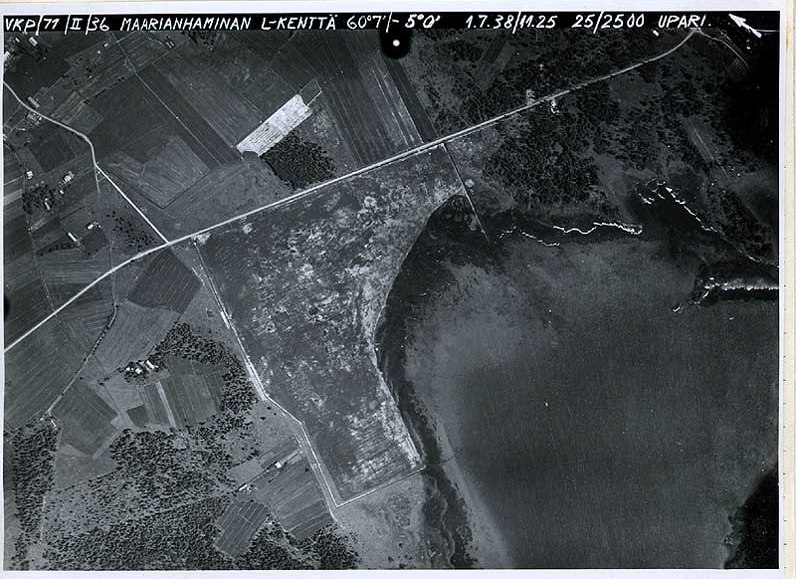 Fig. 4. Same photograph, but rotated to north, for easier comparison with maps.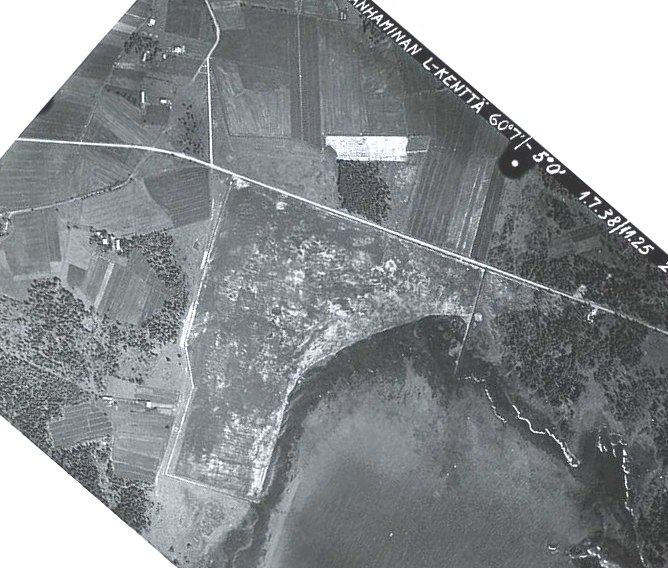 Fig. 5. Map to-day, with old field borders plotted in blue and green (by Bo Ju). Basemap is from "Maps for everybody".
Reference points are; farm Södergård, road crossing north of Södergård, the ditch east of the field.
Note that the shore-line has moved south due to land rising and increased vegetation.
Red arrow points to position of old air beacon. Runway to-day is 1900 metres long!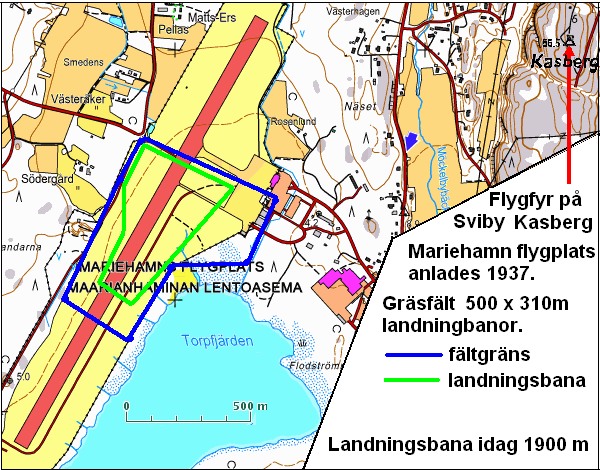 Mariehamn's history - Air traffic services
Excerpt from the book: "Mariehamns stads historia 1961-1986",
Christina Remmer, ISBN 951-98141-1-6, Mariehamn 1999, in Swedish.
It has been published as a pdf-file at Mariehamn website, free of charge › pdf-fil, 5 MB.
Translation here by Bo Ju.
Air traffic services (pp. 73-74)
"Aviation history in Mariehamn goes back to 1928, when city council guaranteed a sum of 10.000 mark, which was needed for Aero Inc. to start air traffic to Mariehamn during a test period. However, even though one had support from city council and an existing interest in stops in Mariehamn on the route Turku-Stockholm, traffic ceased in 1930. Aircrafts used in these early services were single-engine sea aircrafts of type Junkers F 13.

Tourism to Åland increased in the early years of 1930s, and flight connections restarted. A "flight harbour" was built at a small island in eastern part of Mariehamn, at Lilla Holmen. However, in 1936 the Åland county council decided to build a land-based air field. This made aviation planning on Åland a question for the regional county council, although the Mariehamn city council still could give opinions, especially on where to build the new airport.

The new airfield was placed in Jomala close to Torpfjärden (Torp bay) and was inaugurated in 1940. The runway was extended to 1900 metre at the end of 1950s. For security reasons, a road that had crossed the runway, was closed and a new road was built in 1962 westwards along Torpfjärden and Ramsholmen. The same year one installed Instrument Landing Systems (ILS).

However, the new safety systems could not prevent a severe accident in the evening 8 November 1963. One of Aero's DC-3 planes crashed when landing from north in poor visibility conditions. Of the onboard passengers 21 were killed and three survived.

In 1964 flights with Super Caravelle started, and the same autumn a new passenger terminal opened. The airfield was extended southwards in 1965 and the new ILS-system was tested thorougly.

Between 1957 and 1965, a prison institution was stationed close to the airfield. Prisoners made construction works under surveillance of the Board for Road and Water Constructions.

In 1 April 1971 air traffic started with Finnair's DC-9 aircrafts, which were used for around 10 years. The Mariehamn airport was named "Mariehamn flygstation" (air station). The DC-9 aircrafts were expensive to fly, especially after the oil crisis 1973, and traffic services changed to somewhat less comfortable planes like: Fokker, Bandeirante and Saab SF 340.

In 11 December 1985, tax-free sales had its "première" on the route to Arlanda/Sweden.

In addition to regular communications between Finland and Sweden, Finnair's planes made extra stops in Mariehamn once a week during tourist season on the route Turku-Hamburg during 1964-1971.

Åland Trade Commerce Authority has been very pro-active for traffic development in the Åland county, through contacts with Finland country authorities. This holds especially for maritime winter traffic and regular air traffic, where remarkable improvements have been made.

An Åland-owned flight company Skärgårdsflyg Ab (~Archipelago Flight Inc) was founded in 1956. The company has its base in Mariehamn eastern harbour district, and has traffic in the archipelago area, with ambulance transports and taxi- and sightseeing trips. The company has also had severe traffic accidents. Both in 1960 and in 1970, Cessna aircrafts crashed. In the first accident all three onboard were killed, and in the second accident one passenger survived."
- - -
(this historical account ends at 1986).
Remark: Air traffic services in Åland is a much-discussed political topic. Especially the route to Arlanda/Sweden, which has to compete with the very cheap and popular maritime ferry traffic between Sweden and Åland

Old photos
I have found rather few old photos from Mariehamn's airport on Internet.
Finavia.fi has a short text with two old photos. Link:
› Maarianhaminan Lentoasema, pdf, 2 pp. It is p. 88-89 from a book, see below.

Fig. 6. Earliest terminal building at Mariehamn airport. Photo from 1950s?. Part of a wing from a DC-2/DC-3?
Some radio antennas can be seen, but no direction finding antennna.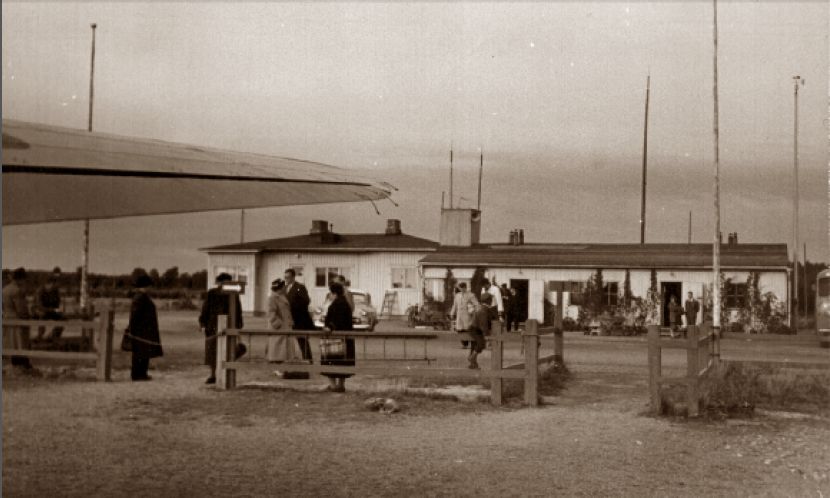 Fig. 7. Mariehamn airport. The second terminal building, opened in 1964. Photo from 1970s?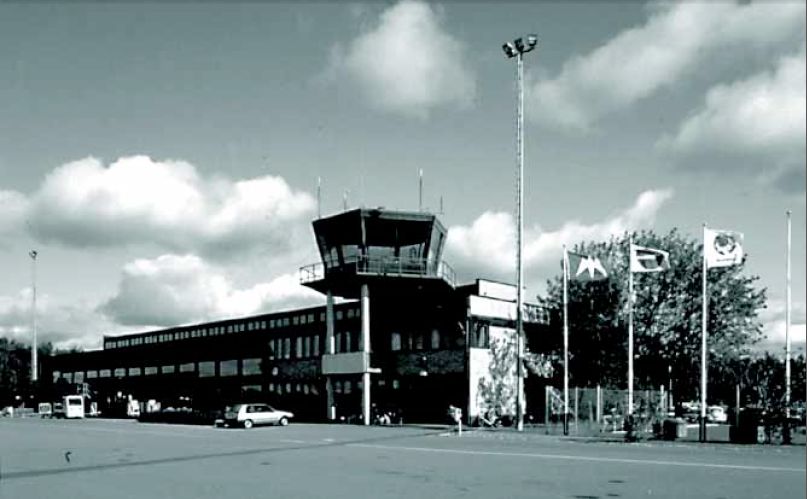 NDB and VOR radio beacons
After World War II, one established networks of NDB radio beacons (non-directional beacons)
and later also VOR beacons which could give bearing from the beacon to airplanes.
At the airport to-day, there are: VOR/DME, NDB (at north), VDF, ILS (Rwy 21), PAPI.

NDB radio beacons around Åland:
- FlightForum.fi is a discussion forum on Internet with lots of information for Finland. This includes facts about air light beacons and NDB radio beacons. For example, air route maps from around 1950. One shows radio beacons in Mariehamn(OJD) and Åbo/Turku(OJE), but it may have been mainly a planning map(?)

- On UtilityForuumi (http://peditio.net/utility) there is a NDB list from 1981
and many photos of old NDB transmitters.

- The closest NDB beacon in Sweden was in Vallentuna, as can be seen on maps from 1944 and 1956, but not later on.

- In early years, there were also direction finding radio equipments in Turku, Helsinki and Stockholm/Bromma.

Place / Name
Code
Frequency kHz
Remark
NDBs early:
Mariehamn
OJD / MAR
392
1949 -, now GDY below
Åbo/Turku
OJE / TUR
361
1954-, now LIE below
Finno, on Kökar
FIN
354
1960 - 1995
Korso, N Helsinki
KOR
322
1951 -
Vallentuna, Sweden
SEO
406 / 370
194x - 196x, on route Red 1
NDBs to-day, 2012:
Mariehamn, Godby
GDY
392
-
Åbo/Turku
LIE
361
-
Espoo, W Helsinki
ESP
381
1966 -
Korso, N Helsinki
KOR
322
1951 -
Erken, Sweden
ERK
383
-
Links

Bo Justusson, Stockholm
Contact: justusXownit.nu - switch X to @
Web: justus.ownit.nu/flyg

Last update: 26 April, 2012